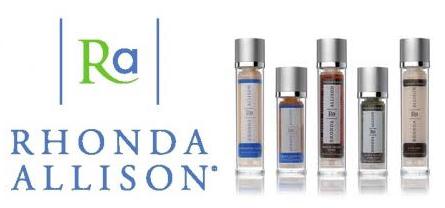 Rhonda Allison Clinical Skincare Enterprises is a professional skincare company that distributes its products only
to professional, licensed aesthetic facilities, just like Allure European Day Spa. 
Allure European Day Spa is the only medical day spa in the area to offer this cosmeceutical and clinical product line to its clientele in Flagler County, FL. 
The reason we selected to use these products in our in-office services and as your daily at home care is because Rhonda Allison Skincare line uses only pure, fresh, natural, quality-driven ingredients that deliver results! 
There is no dyes, artificial coloring, or artificial fragrances – essential oils and the scent of the plant extracts are the aroma of the product.  All preservatives are essential oils, plant derived, or safe FDA approved ingredients.
Rhonda Allison Skincare is dedicated to offer the purest, quality skin nutrition for daily home use and the most effective, safe, result oriented professional treatments available.  Always looking to nature for inspiration, Rhonda Allison combines the best of active natural ingredients with highly beneficial, scientifically developed compounds to create a synergy of superior professional treatments and customized home care products that will transform the condition of your skin.
"No Animal Testing only Human Testing."
The Rhonda Allison Company and its affiliates are environmentally aware of the planet and endeavor to GO GREEN whenever possible.