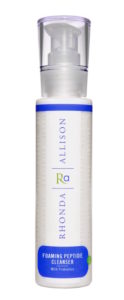 All-natural probiotic milk cleanser that may be used for many skin types, giving skin a gentle, but thorough cleanse. Rosacea, sensitive skin, burnt, adolescent acne, aged and thin skin will love its soothing effects. Is mild enough to use post peel.

With a tantalizing fragrance, Citrus Gel Cleanser lathers and foams, leaving skin squeaky clean. All skin types will benefit from the all-natural herbal essence of Citrus Gel. Well suited for sensitive, rosacea-prone skin and as a post-peel cleanser.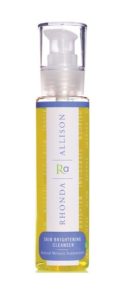 All-purpose cleanser for anyone prone to pigment concerns. When added to a brightening home care program, Skin Brightening Cleanser will continue to enhance the results after any professional treatment. An excellent daily wash for pre and post laser to address pigment concerns.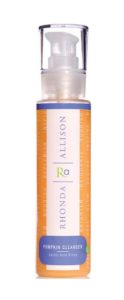 All-purpose daily cleanser that removes surface residue and protects against free radical damage – a treatment cleanser that uses the benefits of lactic acid for exfoliation and hydration with pumpkin extracts to provide cellular turnover and antioxidant support for brighter, healthier-looking skin.

All-purpose foamy wash cleanses and freshens skin thoroughly, reduces surface oils, and gently enhances the cleaning of problematic skin. The balance of salicylic acid and heart of green tea form an effective blend while the synergy of Beta GreenTea Cleanser provides a deep pore cleanse making it great for sensitive, rosacea-prone skin.