The Magic of Micro-needling
MesoLyft's micro-needles and serum condition the skin's surface for a non-invasive beauty boost. The specialty designed pump precisely measures drops of serum upon dispense.  As the roller glides over the targeted area, dozens of micro-needles exfoliate dead cells and push active ingredients into the skin.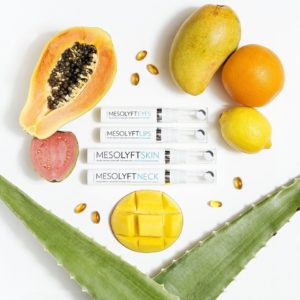 MESOLYFT LIPS
Instantly create luscious pout with this magic wand!
MesoLyft Lip Enhancer is formulated with mango butter to condition and plump the lips, silicones to make them soft , and Aloe Vera to sooth after gentle exfoliation by the micro-needles.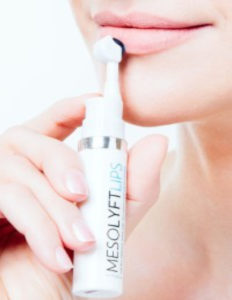 MESOLYFT SKIN
Mesolyft Skin Brightener offers a natural and safe way to brighten your skin.
Made with papaya and guava extracts, it's clinically proven to inhibit melanin synthesis up to 90%. The kojic acid acts as a gentle pigment exfoliator. Our unique multi-action formula combined with MesoLyft micro-needle technology minimizes large pores, fine lines, and dark spots. Meadowfoam oil and jojoba deep moisturizing and calming effects.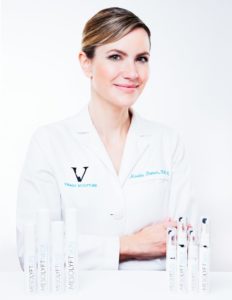 MESOLYFT EYES
Restore, prevent, and maintain the youth and beauty of your eyes with MesoLyft Eye Renewal.
Wrincle relaxing product works instantly by giving your skin a Botox-like effect achieved with Argireline.
VoluPlus gently plumps the skin, while the Retinol and Vitamin C stimulate new collagen production for long-lasting improvement. Ginko Biloba extract for soothes anti-inflammatory effect.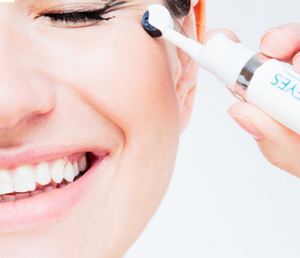 MESOLYFT NECK
Support and restore your Neck and Décolletage with Mesolyft Neck.
MesoLyft Neck will increase collagen production for improved texture.
The formula works synergistically with Retinol to stimulate collagen production.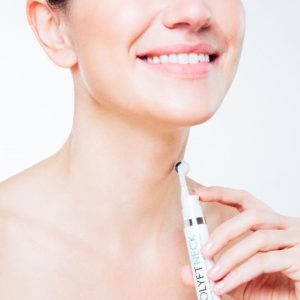 Say goodbye to fine lines and hello to smoother skin wherever you need a boost – eye lids, face, lips, neck and décolletage.